Rector Who?
March 31, 2021, 8 p.m. - March 31, 2021, 10 p.m.
Livestream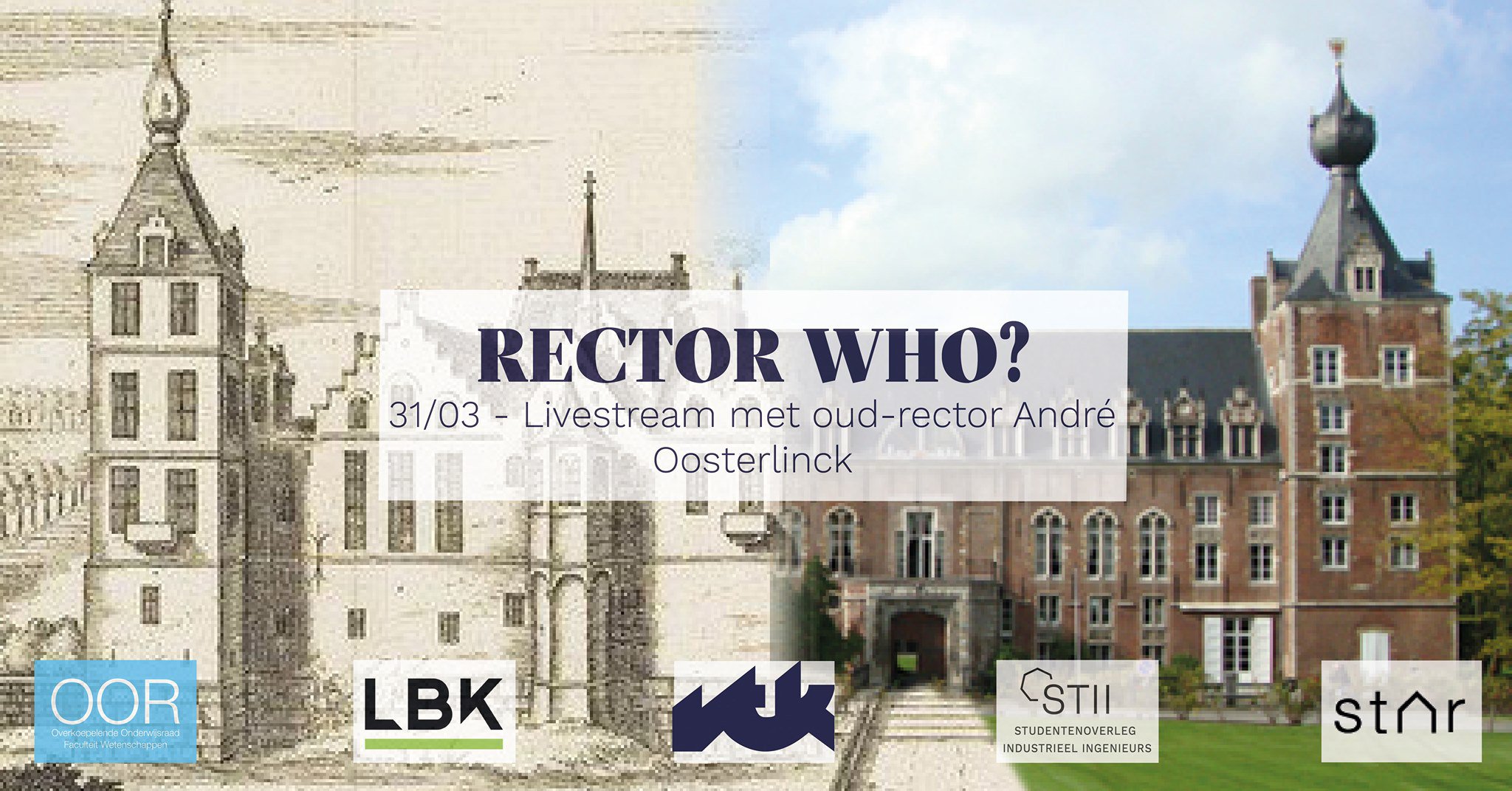 What does a Rector do and why are the rector elections so important? Would you like to know what a rector's day looks like or why a Rector chooses to be a Rector? Then watch this event from your cosy sofa when Honorary Rector André Oosterlinck will explain all this and much more!
This event will be in Dutch! More info in the Facebook event.